Buy and Sell AUTHENTIC Pre-Owned Luxury Handbags and Accessories
---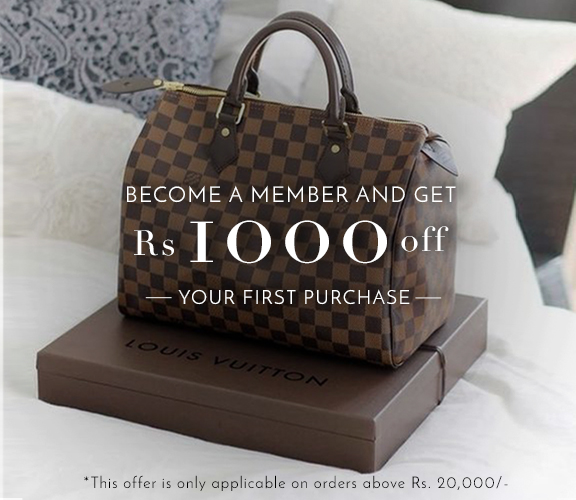 ---
Privacy Policy
LabelCentric's Privacy Policy
This Privacy Policy explains how LabelCentric (a sole proprietorship concern of Ms. Chitra Goenka) collects information about the users ("User/s") of our website www.labelcentric.com ("Website") and how such information is used by us. This policy is applicable to the Website and all products and services offered by LabelCentric via the Website.
How we collect personal information
LabelCentric may collect various personal information about the User, ("Information") when the User visits our Website, creates an account by registering with us, fills out forms on the Website, by subscribing to our newsletter and/or by using other services and features available on the Website.
Use of information collected
Information collected by LabelCentric shall be used to improve customer service, to enhance shopping experience by using the feedback provided by the User regarding products and services, to communicate to the User about products, services and promotions and for facilitating payments.
Disclosure of information
LabelCentric may share the User's personal information with third parties under the following circumstances:
Where the User has agreed to such disclosure
Where such disclosure is a prerequisite for a service the User has requested
For legal purposes
For the purpose of processing payments for the products and services ordered by the User
Where we are of the opinion that there is an infringement, by the User, of our Website's terms and conditions, code of conduct and other rules and guidelines
Apart from the above, we may also disclose the User's credit card and other information we collect with authorised agency engaged by us for their services to protect against fraud and the unauthorized use of credit cards and gift cards.
Newsletter
The User may subscribe to our newsletter by filling in the required information. By subscribing, the User agrees to receive all our email newsletters from time to time which may include information on special offers, event sales and other promotional offers.
If the User at any time wishes not to receive our newsletter, he may do so by clicking on the "Unsubscribe" link appearing at the bottom of the email newsletter.
Links
The User may find on our Website links to other websites and these websites have their own terms and conditions. We have no control over such links and urge the User to read the privacy policy and other terms and conditions of such websites before using them.
Controlling personal information
If the User is desirous of containing the collection and use of his/her personal information, which such User may have at an earlier time permitted LabelCentric to use for marketing or other purposes, then in such a case, the User may at any time change its preferences by emailing us at [email protected]
Cookies
A cookie is a small file on the User's hard drive containing information about the User. LabelCentric may use cookies to improve User experience. A User may set his/her web browser to decline cookies. By doing so, please note that some parts of the Website may not function properly.
Changes to Privacy Policy
LabelCentric maintains that it has the right to update this Privacy Policy at any time. The User shall be notified regarding any substantial changes made to this Privacy Policy by posting or announcing them on the Website or via email or by including them as an item on LabelCentric's newsletter or by any other reasonable means. Upon LabelCentric doing so the User shall be deemed to have notice of the same.
User's acceptance of terms
By using this Website the User accepts this policy and terms of service. If the User does not agree with this policy, he/she should not use this Website. The continuous use of this Website by the User after changes made and posted, will be deemed to mean the User's acceptance of the changes.
Contact
If the User has any questions or comments or needs any clarifications about this privacy policy, he/she may contact us at [email protected]
We at LabelCentric are mindful of the User's privacy concerns and are committed to safeguard them. All information collected by us is used to understand our Users' interests and help us serve them better and not used for any commercial gain or benefit.