---
Stella McCartney
The Stella McCartney brand is defined by sharp tailoring, minimal lines and sexy feminity. Every collection exudes effortless luxury, from contemporary women's wear and iconic handbags to children's clothing, shoes, lingerie and a collection of fresh and delicate fragrances.
Stella McCartney completed her graduation from Central Saint Martins in the mid-90s, and went on to work at Chloé in Paris before establishing her own luxury fashion house in 2001. T
his bold and daring American fashion house is the go-to sartorial choice for all fashion it-girls. Stella's personal organic and environment friendly lifestyle is deeply embedded into her brand ethos.
A lifelong 
vegetarian
, McCartney does not use any leather or fur in her designs
.
Stella McCartney has created a huge impact in the luxury accessories sphere. Her handbags have a unique look that always makes a style statement. The brand's 'Falabella' style handbags, which feature heavy metal chains framing gorgeous faux leather have been a popular pick for years now.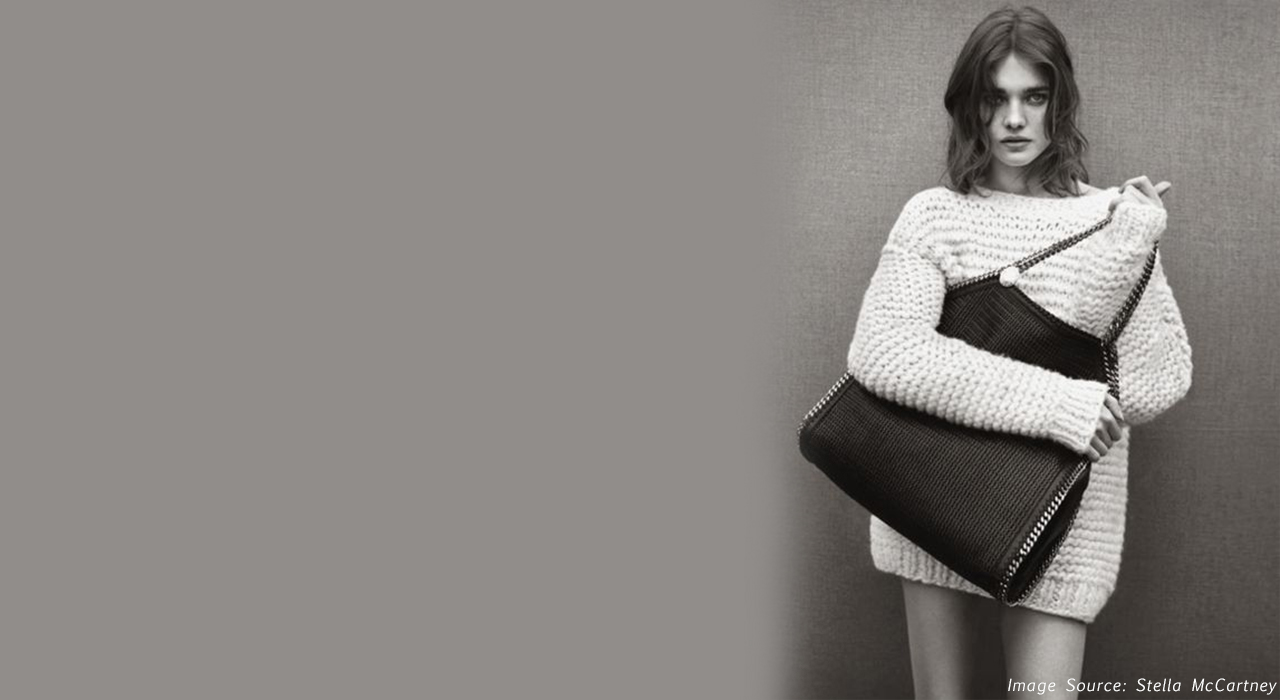 Brand profile
Close
Viewing all 2 results