---
Moschino
Founded in 1983 by Franco Moschino, with the motto "fashion should be fun and should send a message". this Italian label creates everything from ready-to-wear to accessories, perfume and shoes. With its playful and "anti-fashion" approach, Moschino's creations not only spark up conversations but also make a bold statement. Franco Moschino relentlessly mocked the fashion system, yet profited by it. Garments were his picket-line placards.Everything from suits to tees were emblazoned with slogans like "Good Taste Doesn't Exist"; he'd embroidered the words "Waist of Money" on a jacket in place of a belt.
Now under the playful direction of Jeremy 

"fashion's last rebel",  the brand's legacy continues to create innovative sneakers, must-have handbags and endless fun accessories. Scott reinterpreted the fashion gags of Franco Moschino through the use of materials like garbage bags and witty slogans, through the eyes of a common American. He translated his love for humor into fashion through loud motifs, like the McDonald's handbags, nutrition-label ballgowns that The Guardian described as 'consumer culture'. Scott has hence been credited with reviving the Moschino brand, turning it into a sartorial favorite.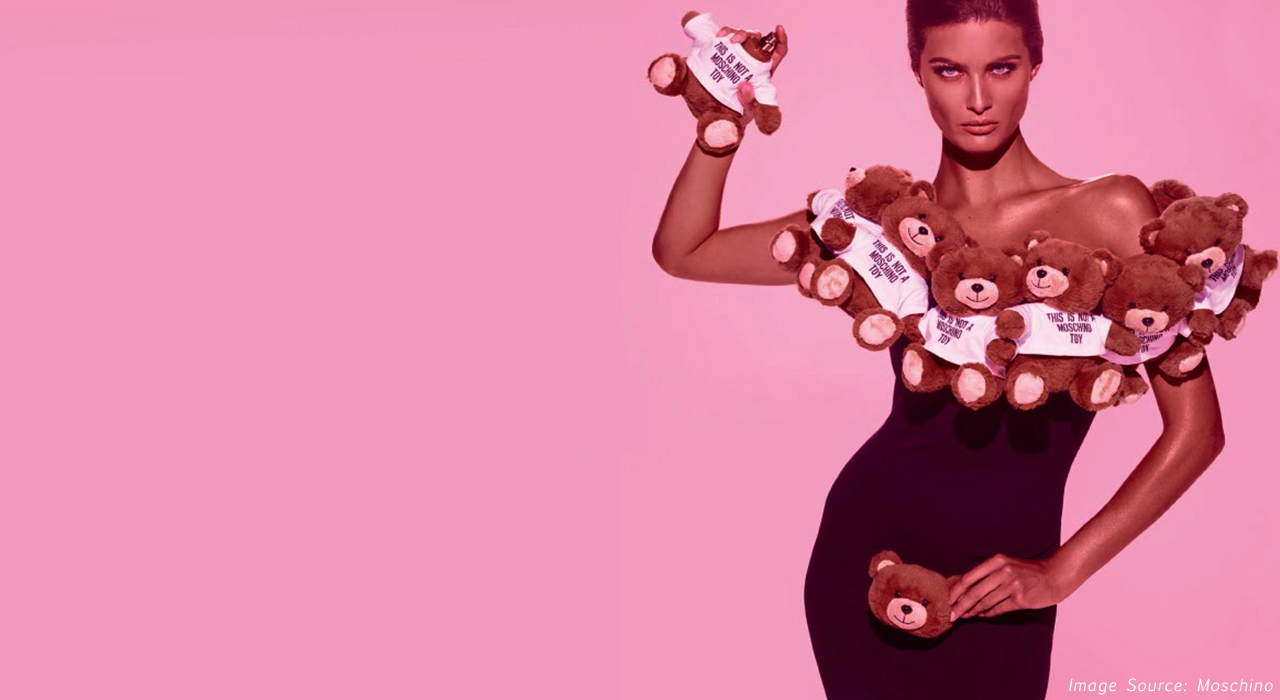 Brand profile
Close
Viewing the single result