---
Herve Leger
The pioneer of everything body-con, Hervé Léger has been making beautiful sculptural designs since he founded his label in 1985. This French fashion house's aesthetic consists of glamorous and curvy silhouettes. His creation of the bandage dress was worn and loved by all in the mid 2000's but the brands handbags, clutches and other accessories made from buttery soft-leather are also widely celebrated. With a mixture of traditional French craftsmanship and modern trends Hervé Léger has made its name into the luxury fashion leaders.
Herve Leger has become a household name in the world of luxury accessories. under the creative direction of
Lubov
 Azria, Herve Leger handbags, dresses and gowns have become red carpet must haves.
Azria has skillfully reinvented the label's staple style with new fabrics. She has downplayed the in-your-face sexyniess with a belnd of modern aesthetic and a combination of structured feel of jacquard that  made the bandage dress look more contemporary.
Iconic shades transformed into trendy trendy must haves, with its signature shapes and embellishments and setting benchmarks in the fashion world.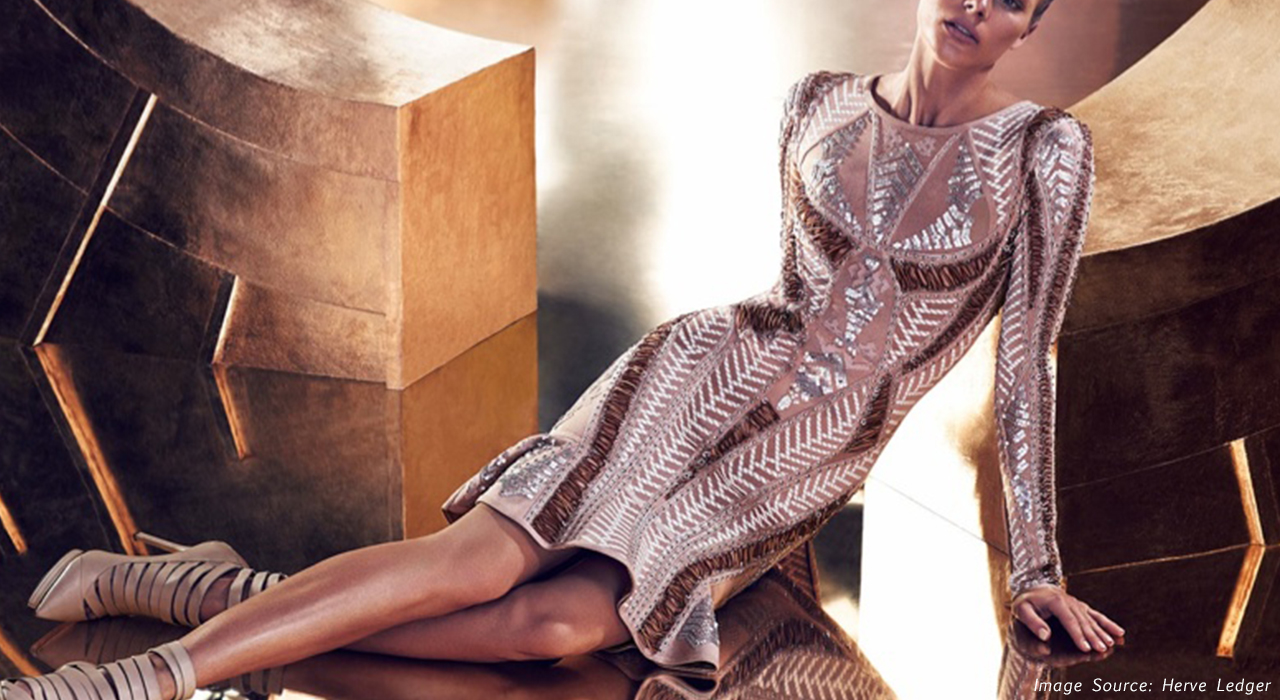 Brand profile
Close
Viewing the single result