---
Gucci
Gucci is a coveted Italian luxury fashion brand recognized by their signature red and green brand colors and iconic interlocking GG logo monogram. Founder Guccio Gucci inspired by luxuriously crafted luggage of affluent tourists from Europe,
he started working with the skills of Tuscan artisans making leather bags for horsemen
throughout the 1950s.
 Gradually Gucci
went on to
create what is one of the world's leading brands in ready-to-wear clothing and leather accessories.
Hollywood A-listers of the time such as Grace Kelly and Audrey Hepburn made the name Gucci synonymous with "chic". Jackie Kennedy's iconic photograph wearing the Gucci shoulder bag which subsequently became known as the "Jackie O" helped Gucci gain prestige and visibility internationally.
Today, the label is one of the world's most recognized luxury brands, producing pieces with a modern, romantic flair under the guidance of creative director, Alessandro Michele.  Michele has created a Gucci vibe that has never been seen before with his contemporary style of eccentrically mismatched pieces featuring an edge of vintage aesthetics. Gucci's style is loved across all demographics and especially celebrated by the A-listers of the fashion world.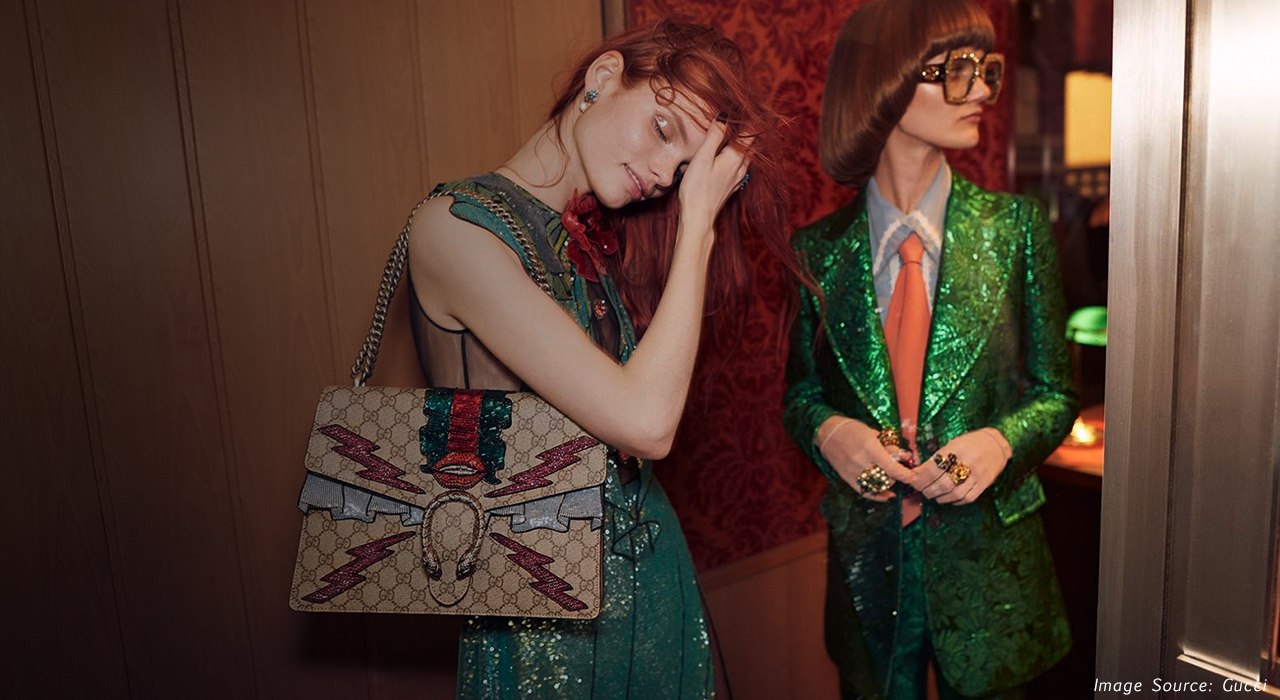 Brand profile
Close
Viewing 1–24 of 119 results