---
Diane Von Furstenberg
Diane von Fürstenberg first hit the fashion circuit in 1970 when she moved to NYC, a suitcase of original creations in hand. The newbie designer's label exploded, bolstered by the overwhelmingly successful debut of her signature DVF wrap dress.
In April 1970 von Fürstenberg showed her first collection at the Gotham Hotel in New York City after which she established her own manufacturing business with the help of friend and entrepreneur Richard Conrad, creating the extremely popular wrap dress. By the mid 1970s, von Fürstenberg's "wrap dress" had revolutionised American women's apparel. It was versatile—working as both a comfortable business dress and an elegant evening gown. Fürstenberg hence became a powerful fashion icon in the 70s by acknowledging the needs of a growing number of career-minded women and by 1976, she had sold 5 million wrap dresses.
 Today, under the direction of chief creative officer Jonathan Saunders, the label remains true to its glamorous heritage while infusing a modern sense of playfulness and daring attitude in its designs.
Her signature wrap styles and bohemian inspired looks are perfect when you don't want to compromise on femininity.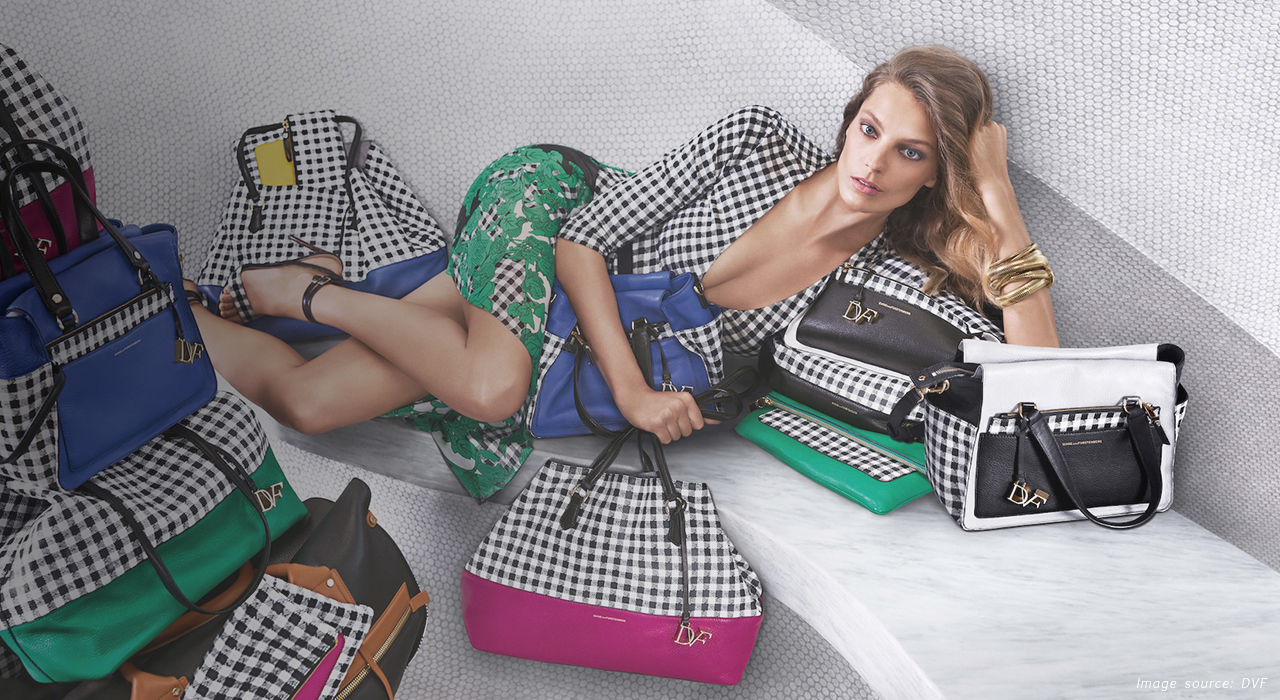 Brand profile
Close
Viewing the single result